Garantinis ir po garantinis skalbyklių remontas
Taip nutikti gali daugeliui, kai vieną dieną, ėmė ir pateikė staigmenėlę buities prietaisas, kuris iki šiol puikiai veikė ir nekėlė abejonių, jog veiks dar ilgai. Genda ir skalbimo mašinos ir nesvarbu, gyvenate Vilniuje, Kaune, Klaipėdoje ar mažesniame miestelyje ar jo rajone. Nuo gedimų nėra apsaugotas nė vienas buities prietaisas, jis gali turėti tik galiojantį garantinio aptarnavimo taloną, arba, jis jau bus senokai pasibaigęs. Ką daryti?
Nepanikuojantys, greičiausiai, kad žino ką daryti kai sugenda skalbimo mašina. Bet yra ir tokių, kurie, supanikavę, griebiasi už galvos ir tiesiog pasimeta. Suprantama, kad yra visokių žmonių, jautrių ir psichologiškai tvirtų, bet panikuoti jokiu būdu neverta. Siūlome kelis patarimus, kurie turėtų padėti išspręsti skalbyklės gedimo problemas lengviau ir be streso.
Jei nutiko taip, kad buities prietaisas pateikė Jums staigmeną, ėmė ir sugedo, šį kartą pasirinkome skalbimo mašinų gedimą, stresuoti neverta. Susikaupkite, "suimkite save į rankas" ir ramiai pagalvokite, prisiminkite, kada apytiksliai pirkote skalbimo mašiną ir ar galėjo praeiti 24 mėnesiai nuo pirkimo dienos. Jei nuo to laiko, kaip buvo pirkta skalbimo mašina dar nepraėjo 24 mėnesiai, Jums teks susirasti skalbyklės naudojimo vadovą, kuriame turėtų būti garantinis talonas. Žinoma, kai kurie pardavėjai, garantinius talonus spausdina atskirai, tad susiradę sugedusios skalbimo mašinos garantinė taloną tiksliai sužinosite ir prisiminsite, kada buvo pirkta skalbiankė ir ar dar tebegalioja garantinis technikos aptarnavimas. Radus galiojantį garantinį taloną privalu susisiekti tik jame nurodytų meistrų kontaktais. Pavyzdžiui, skalbimo mašinų remontas Vilniuje – meistrai sostinėje niekada neremontuos skalbyklių, kurios buvo pirktos Klaipėdoje. O ir atvykimas Jums kainuotų brangiai, jei būtumėte užsispyrę ir vis gi įkalbėtumėte meistrus atvykti pas Jus. Visada ieškokite kontaktų meistrų, kurie dirba Jūsų mieste. Kaip jau minėjome, meistrų duomenys surašyti garantiniame skalbimo mašinos lape. Atmintina, kad kai kurie skalbimo mašinų gamintojai suteikia savo gaminiui ir ilgesnę garantiją, tad prieš perkant pagalvokite ir pasidomėkite ir tokia informacija!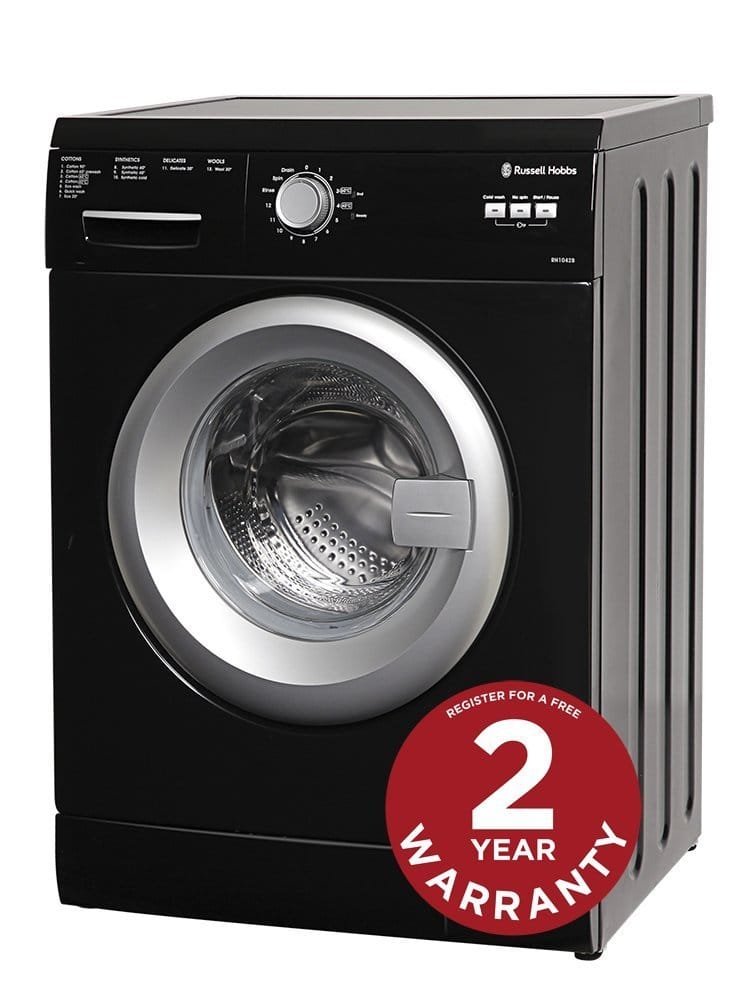 Ką daryti, jei sugedusios skalbyklės garantinis talonas yra pasibaigęs?
Nieko sudėtingo ir šį kartą. Kiek teko domėtis meistrais Vilniuje, Kaune ar Klaipėdoje, jų šiuose miestuose yra pakankamai daug, kad būtų galima greitai ir sklandžiai pašalinti bet kokį skalbyklės gedimą. Dėl kainų taip pat stresuoti neverta, nes mokama tik už meistro atvykimą į namus, kas sudaro apie 20-40 eurų, priklausomai nuo atstumo, kurį privalės nuvažiuoti meistras. Kaina nėra didelė, nes  lyginant su pačios skalbyklės kainomis, kurios gali svyruoti nuo 350 iki 1000 eurų, 35 eurai tikrai nėra ta "karvė" dėl kurios būtų verta atsisakyti remonto perkant naują.
Skalbimo mašinų remontas Vilniuje – itin populiarus dėl gyventojų skaičiaus, bet net ir pasiturintys žmonės nori ir moka skaičiuoti. Išsikviesti meistrą į namus jiems patogiau ir atrodo taupiau, nei kaskart pirkti po skalbimo mašiną, kuri nežinia kada vėl gali sugesti.
Taigi, jei gyvenate Vilniuje ir Jums sugedo skalbimo mašina, stresuoti neverta, padės meistrai, kurie žino savo darbą ir yra susipažinę su šia buitine technika taip, kad galėtų ją išardyti ir vėl surinkti net užrištomis akimis. Pataupykite, geriau rinkitės skalbimo mašinų remontą, nei naujos skalbyklės pirkimą ypač tada, kai gedimas yra smulkus ir pašalinti jį galima vos už kelis eurus. Kodėl nepasinaudojus tokia galimybe?